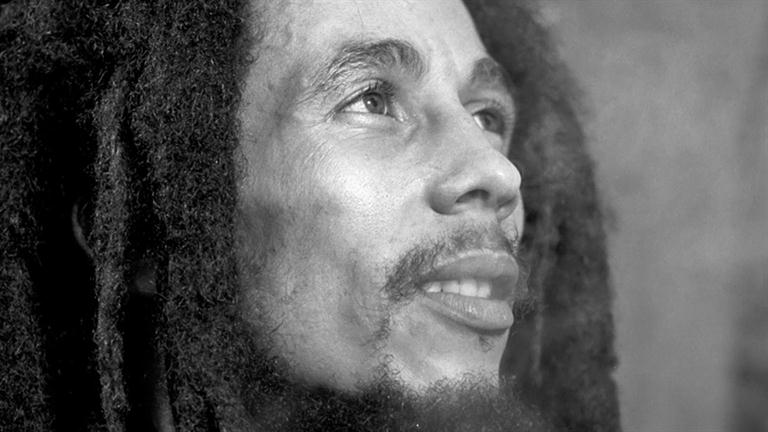 "One good thing about music is that when it hits you, you feel no pain." I am sure you must have come across this quote umpteen times and flaunted it as your Facebook or Watsapp status. If you have heard this quote, continue reading and if not, you do not belong here. JUST KIDDING!!!!! In case you are wondering who said it, let me tell you. It was Bob Marley's epiphany.
When asked about who Bob Marley was, many would say that he looked like a hippie with long dreadlocks, clad in the Rastafarian flag colors, some would say he was the poster boy for smoking weed, some would say he was the stalwart of Reggae music. Only true music lovers would know what a legendary musician Bob Marley was.
 For those who have merely heard the word 'Reggae' and do not know what it means,  let me acquaint you with some Reggae- jargon. The word 'reggae' was coined around 1960 in Jamaica to identify a 'ragged' style of dance music . One of the most easily recognizable elements is offbeat rhythms; staccato chords played by a guitar or piano (or both) on the off beats of the measure. 
Bob Marley's music represented a certain degree of dichotomy. His lyrics symbolized his acrimony towards the harsh realities of  mankind like poverty, racism oppression, violation of human rights, 'mental slavery' through songs like 'Redemption song', 'War' ,'Them belly full', 'So much trouble in the world', 'Buffalo soldier'. At the same time his music had the ability to make you 'Keep on moving'.
He used music as a medium to not only connect with his Jamaican brethren but to put forth his ideas on freedom, spirituality, incessant happiness through endearing songs which would serve as anthems for people across the world.
Nowadays,  Bob Marley is found more on shirts and bags instead of playlists of people like you and me. He was the voice of those who couldn't raise their own. He sought to do the chimerical- He fought against injustice not with dangerous weaponry, but with the velour of his words and his music, he taught us that if we harbor feelings like hatred we deprive ourselves of peace as well as unconditional love that transcends all boundaries of selfishness, jealousy and that is a self inflicted crime and the punishment would be a life imprisonment of depravity. He was a true legend indeed.